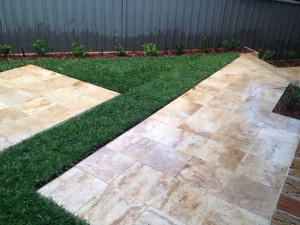 Everybody desires for a wonderful landscaping design, even knowing that designing landscapes has definitely come of age. Individuals today are constantly searching for a fresh new landscape design that provides both the cozy charm and natural beauty that will surely make them feel satisfied. Enhancing living standards has ensured landscaping to become a crucial need for residential properties and commercial establishments throughout the world. 
In terms of landscaping, you tend to focus on the design, on the space, and on the budget. And most of us tend to ignore some important factors that contribute to the landscaping dream you have been craving for. In Oakville, you will find several landscaping services.
But if you want to hire the best service then you need to consider some important factors such as skill, experience, reliability and the reputation. Whether if its for your small or large budget, we are here to make those plans to a reality. We are determined to offer the best design for your landscape. If a landscaper Oakville meets all the above requirements, then you should hire him for your purpose!
The Paving & Landscaping Specialist is an award-winning landscape designer with more than 20 years of experience in Sydney landscaping industry. With this amount of experience and a taste of success, our key to make our customers feel satisfied is to listen to our clients, and work with you to produce a truly special type of garden of your choice. Our quality services include design & construction of landscaping in Sydney, as well as residential maintenance plans. 
Landscaping Oakville - Landscaper Oakville
What are our different procedures?
One of our leading landscaper designers will arrive at your property and discuss your objectives for your desired garden. This usually takes about an hour to complete and enables us to explore your budget, objectives and main design elements. Following the initial consultation, you will receive a price proposal from us.
After accepting our fee proposal, we will immediately begin designing your outdoor space. We want this phase to be a collaborative process between us and our customer. This stage usually requires several meetings that give us the chance to gain a better understanding of all your objectives.
Once you are entirely satisfied with our agreed concept plan, we'll provide you a detailed landscaping plan and documentation. Remember that not all gardens need council approval. But whenever an application is required, we will begin the process of doing so for your utter convenience.
What are our services in Oakville?
While planning a landscaping, we focus on three essential things; design, plants, and innovation. Our primary goal here in Oakville is to offer you the best landscaping innovation of your choice. The Oakville team will offer different landscaping ideas that suit well with your exterior ideas and budget. With a restricted budget, you might go for a simple landscaping. If you are prepared to spend more, you will get a variety of options and innovative ideas to enhance the beauty of your yard. They offer landscaping construction, design, and maintenance services. Some of their offered services in Oakville are given below:
There is nothing more important than to feel the beauty of the landscape while feeling as if you are one with nature. The naturalness density additionally depends on the project's depth. We believe in a residential landscaping project with a more natural appearance than adding a housing complex or office.
Landscaping Oakville – Contact us now!
You can contact us for any of the above services including the irrigation systems. They can offer you quality and durable results. If you have any questions regarding landscaping in Oakville, then contact us as we will be very pleased to answer all your queries
Looking For Some Landscaping Inspiration?
Visit our gallery page to get the juices flowing...