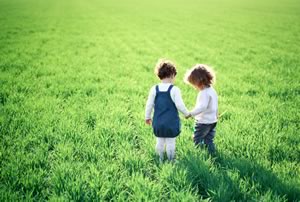 When you want to improve the look of your outdoor area, you need to hire the best landscaper today. This service is very useful to help you design the outdoor part of your home easily. If you live in Rouse Hill, you can contact our professional experts for getting the best landscaper Rouse Hill. There are some great benefits that we want to offer for our customers. Because of these advantages, many people are interested in using our professional landscaping service in their daily life. Here are some good reasons why our landscaping service is considered as the best service in this area.
Landscaper Rouse Hill: Why Choose Us?
1. Professional specialists in the exterior design
We have some professional experts who have special skills and knowledge in the exterior design. They know how to help you improve the overall look of your exterior design very quickly. Our experts have more than 20 years of experience in working with water features, stone work, pool surrounds, and many other aspects of your outdoor areas. Therefore, you can rely on their high quality service and professionalism. You will never have to worry about getting any low quality landscaping service when you hire some of our professional landscapers in Rouse Hill now.
2. Complete equipment
This is another reason why you have to consider hiring our professional landscapers today. We are ready to provide all necessary tools and equipment that are good for improving the overall exterior design in your property. It means that you don't need to spend a lot of money, time, and effort for preparing all necessary tools and equipment. Our complete tools and equipment are very useful to help our experts work efficiently in your property. When you are planning to have good exterior looking and appearance in your home, you can contact our landscaping service company as soon as possible.
3. Guaranteed service
Many people are interested in using our landscaping service because of this reason. We always want to provide great service for all customers. Because of this reason, we always want to offer guaranteed service for all customers. This warranty is very useful to ensure great performance and high quality service from our company. When you feel uncomfortable and unhappy with the result of our landscaping service, you can simply contact us immediately. Our professional experts are ready to offer additional work on any customers' properties, in order to provide the best service for all customers. It is our responsibility to make you happy with our service.
Landscaping Rouse Hill: Get in touch!
There are many other useful advantages that we always want to offer for our customers. When you want to learn more about our landscaping service in Rouse Hill, you can also browse our website to get more information about our company. You can also contact our company anytime, in order to ask anything about your needs. We have some reliable and professional customer service representatives. They are ready to answer any questions that you have about our reliable service. Call us today to get the latest quote about our professional landscaping service.
Looking For Some Landscaping Inspiration?
Visit our gallery page to get the juices flowing...